City of Malden
Passing of Retired Chief Frank Fitzgerald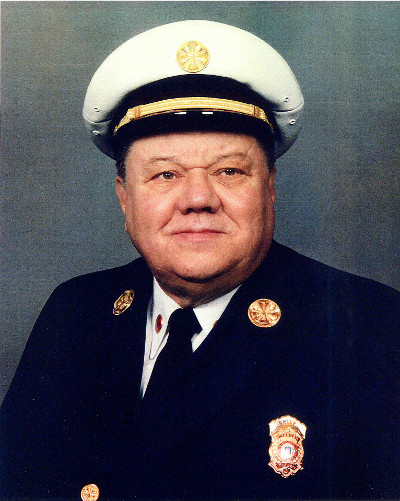 Information Courtesy of the Boston Sparks Association: The President of The Boston Sparks regrets to announce the death of 40 year member and Past President Frank W. Fitzgerald Jr. Frank W. Fitzgerald Jr. a lifelong resident of Malden, passed away on Friday, Oct 20th, after a lengthy illness. Frank was born in Malden in 1932, the son of Francis W. and Cora L. Fitzgerald.

Out of State Agencies
Young Phoenix Fire Fighter Killed in the Line of Duty
May 20, 2013 – Phoenix, AZ Local 493 lost one of its youngest and bravest members in the line of duty Saturday, May 18. Local 493 fire fighter Bradley Harper, 23, was killed after being trapped between a fire engine and an ambulance.
Harper was among several Local 493 members who responded to a mulch fire that night. The fire fighter was adjusting his gear behind a rescue when a fire engine accidentally backed into him. His fellow fire fighters were able to free him and transport him to St. Joseph's Hospital where he died of his injuries.
"Our thoughts and prayers are with his wife, Lena, and his family and friends," says Local 493 President Pete Gorraiz. "Just two years on the job, Harper was already a great fire fighter. He will be missed."
Veteran Dallas Firefighter Killed in Six-Alarm Blaze
http://www.nbcdfw.com/news/local/Fire-Torches-Dallas-Condos-208104041.html
Page Last Updated: Nov 06, 2017 (10:12:00)